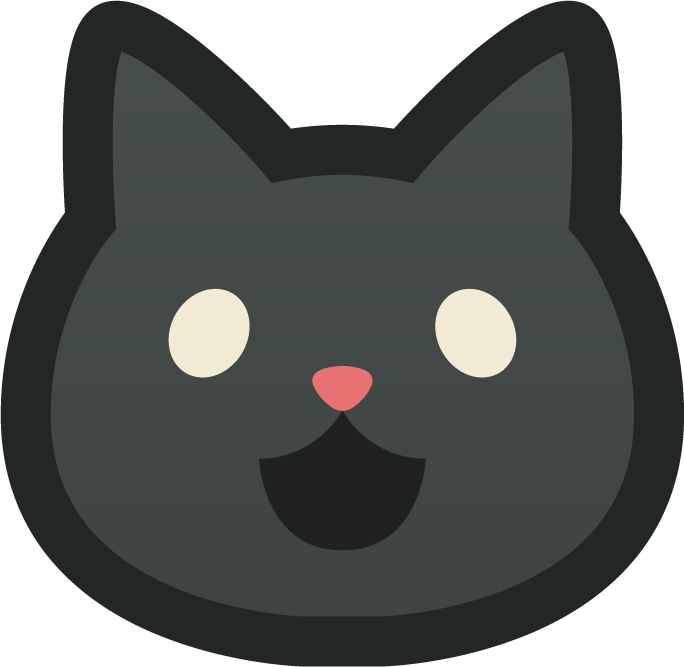 A mobile social game concerning shuffleboard, democracy, and... cats!
Coming to the App Store and the Google Play Store

August 2020

.

Cats Your Vote
analogizes the relationship between an individual's ambitions and a community's shared well-being in a way that today's young game-player can relate to.
It does not aim to make a moral

argument

for virtual civic duty, but instead provides participants the same kind of emotional experiences of ownership, connection, insight, and influence that motivate people to vote in elections.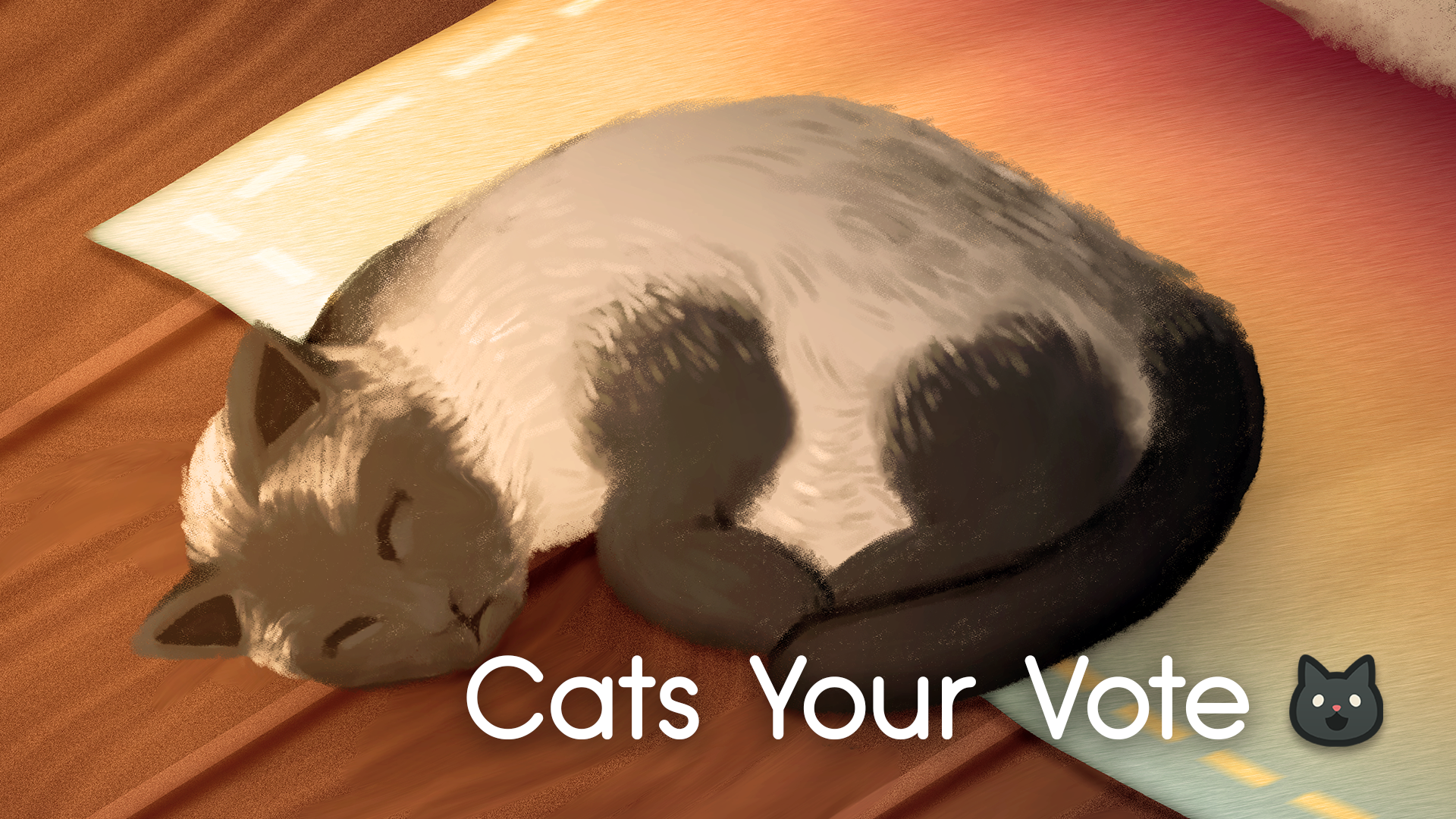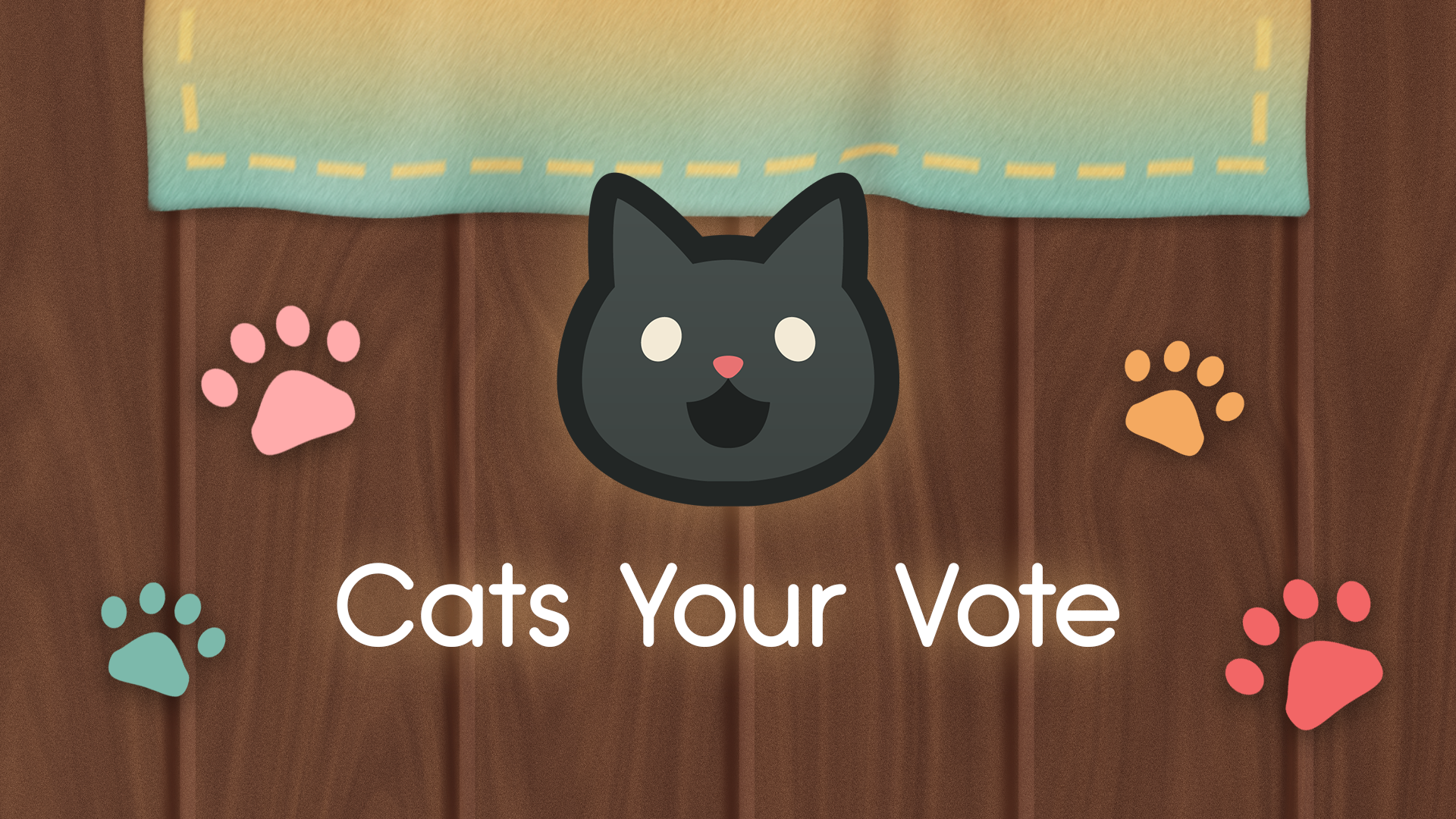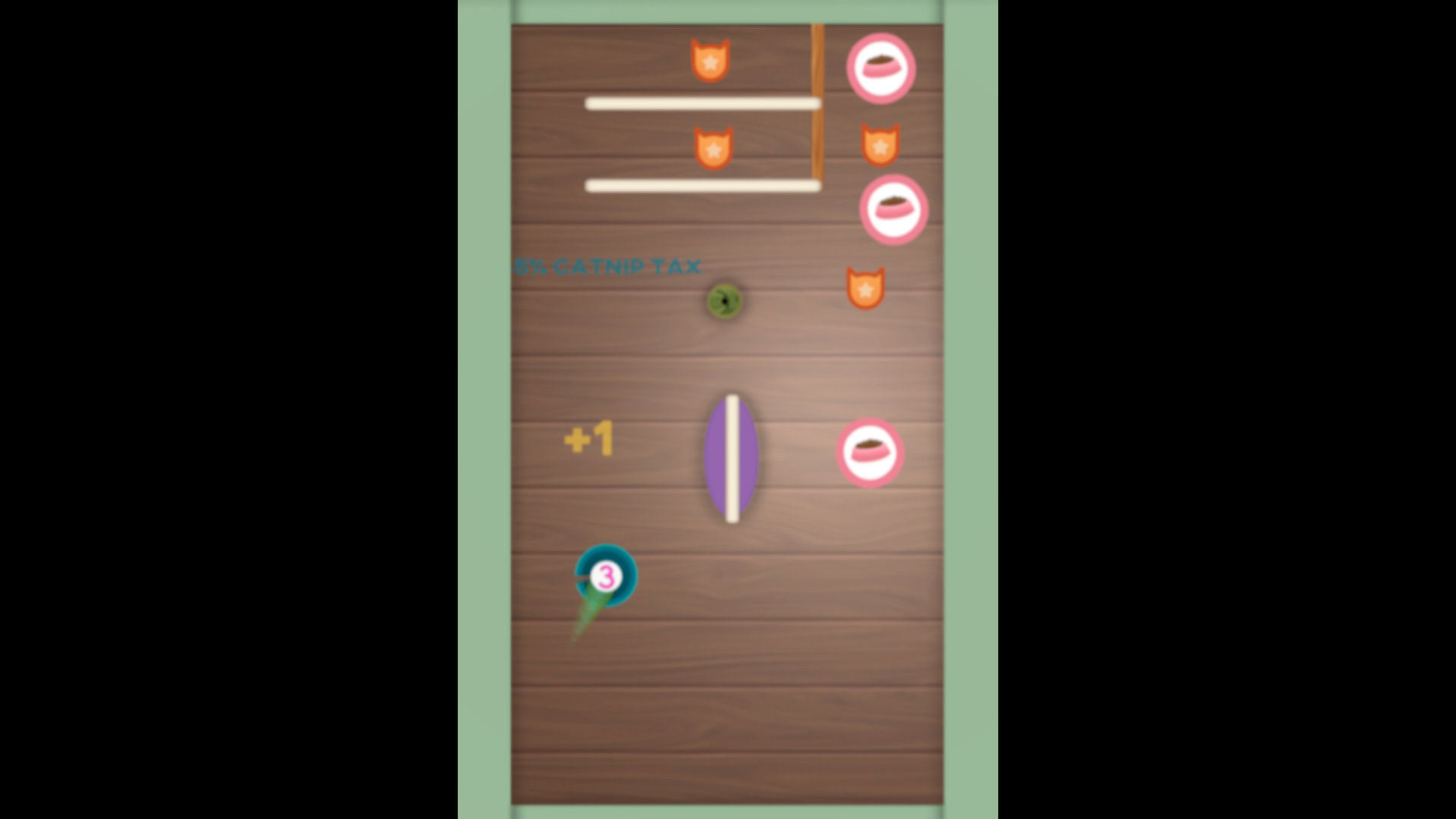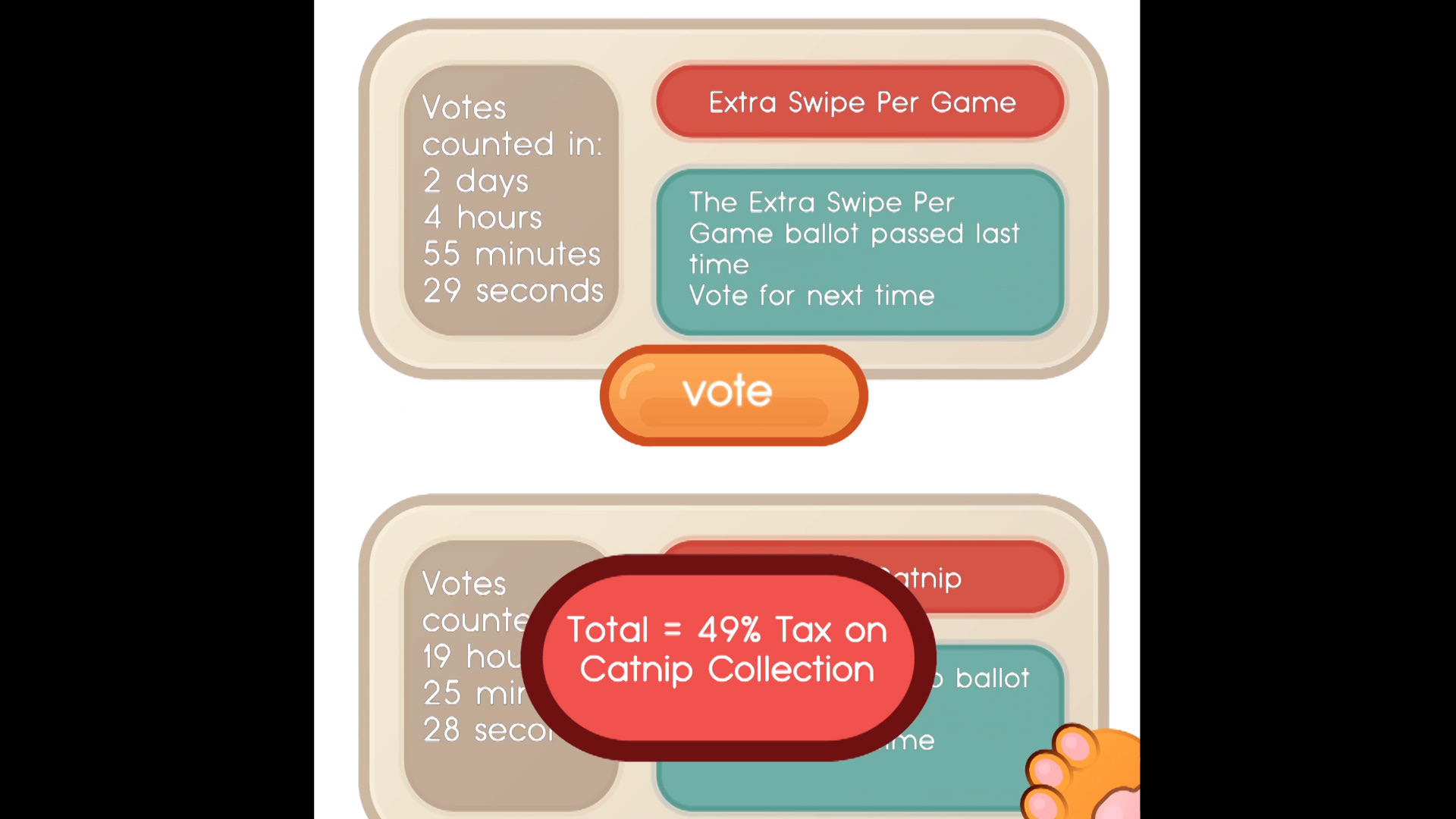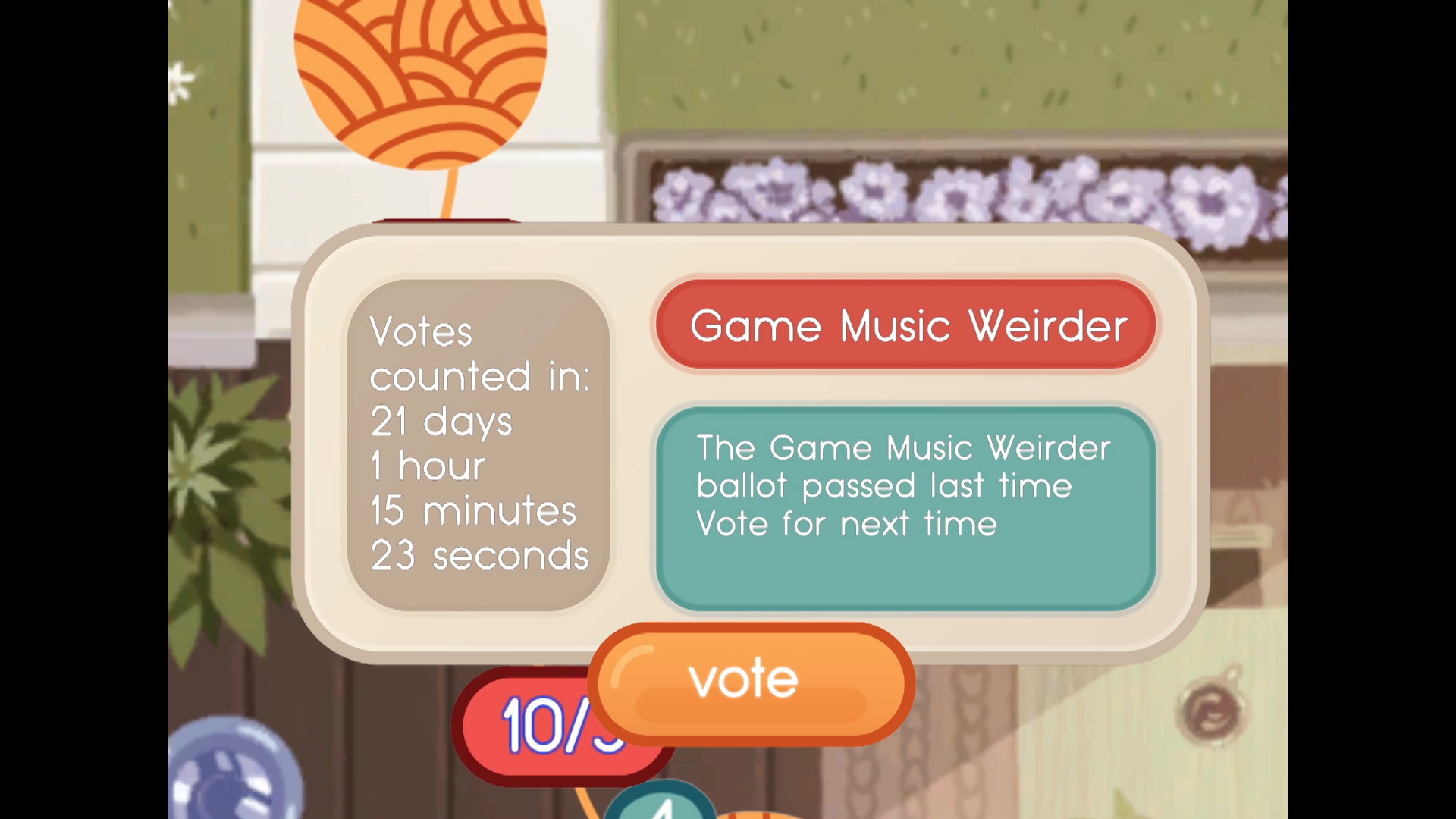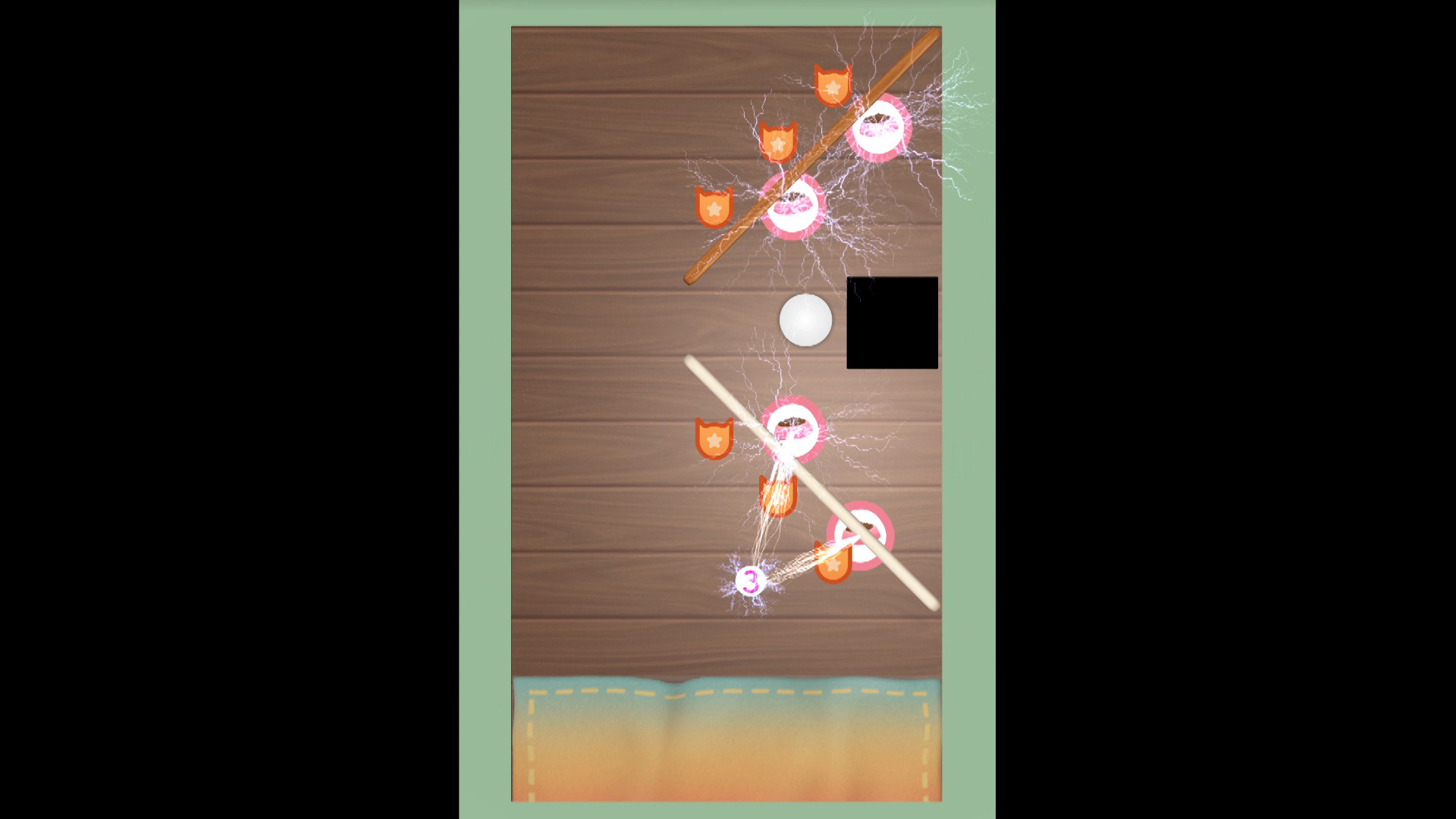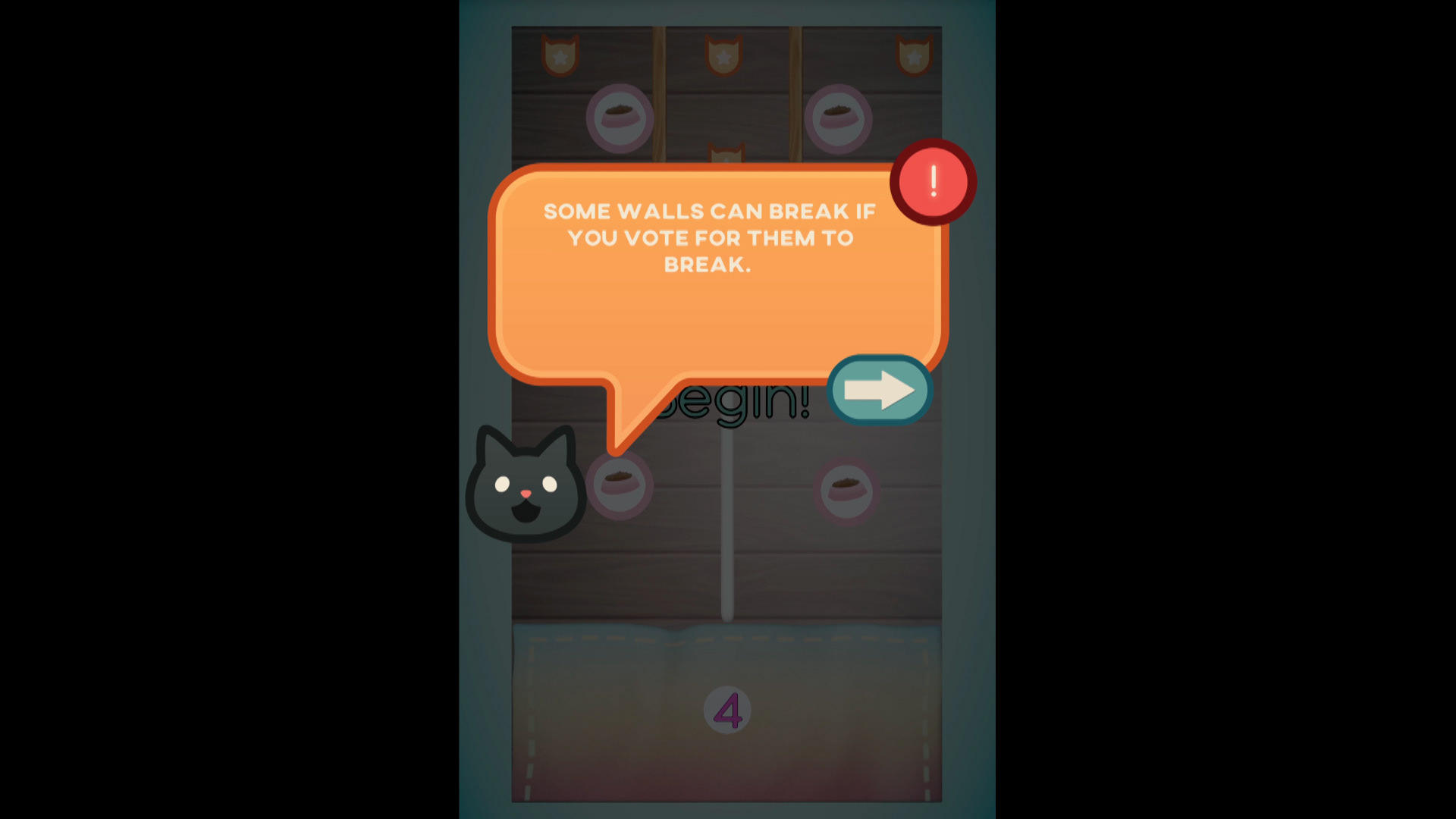 Hesiquio Mendez Alejo | Francesca Palamara | Quiana Dang | Rudi Vanzin | Taylor Dinwiddie
Peter Brinson | Sean Bloom | Mike Fischer | Jesse Vigil